Barbara Glanz Christmas Letter 2015
Dear Friends,
(This is long, so grab a cup of tea and enjoy! 😉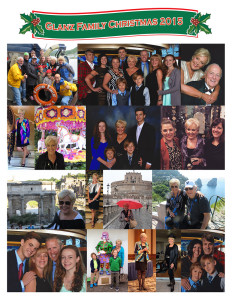 It seems like the older we get, the faster the year goes by, yet what a BLESSING it is to be alive! I realized I have lived 10 years longer than my father, 4 years longer than my precious husband, Charlie, and 3 years longer than my grandfather……AND I am still am not feeling old! 😉
I so love writing these letters – it's like reliving my year in review, yet the most special thing of all is feeling such love for so many wonderful people in my life like all of you. How very grateful I am for friends, family, and clients all over the world! I truly believe life is all about relationships and the people we love.