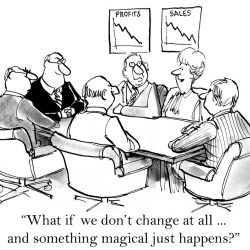 In August of 2016, Barbara was delighted to record two podcasts for the Lead Like Jesus audience worldwide.  Podcast one was titled "Coping with Change – How to Thrive in the Midst of Change."
In this podcast Barbara talks about change, and why change always comes bearing gifts, whether we recognize it right away or not. Barbara walks us through questions we should ask ourselves and those around us in order to fully embrace change, questions like:
What has changed and what has not changed?
 What do I have control over and what am I not able to control?
What do I have to let go of in order to move forward?
Am I holding onto what was?
Barbara addresses the need for leaders to allow people they influence the time to process change and to grieve, creating awareness of the Human side of change.