In This Issue:
Quotations of the Month
Where in the World is Barbara?
News at Barbara Glanz Communcations, Inc
Idea of the Month -Be a Mentor
New Workshop – Executive Speaker Intensive
"The Clerk with the Smirk" – Dale Dauten
Quotations of the Month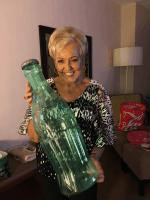 Faith is when you close your eyes and open your heart.
More people are amazed at our silence than offended by our words.
Life is the accumulation of memories. That is all!
A man wrapped up in himself makes a very small package.
It isn't the load that weighs us down – it's the way we carry it.  
It is ever true that he who does nothing for others does nothing for himself. ~ Goethe
Anxious hearts are heavy but a word of encouragement does wonders! ~ Proverbs 12:23
Beware the barrenness of a busy life. ~ Socrates
Even if i knew that tomorrow the world would go to pieces, I would still plant my apple tree. ~ Martin Luther
Worry is a thin stream of fear trickling through the mind. If encouraged, it cuts a channel into which all other thoughts are drained. ~ A. S. Roche
News at Barbara Glanz Communcations, Inc.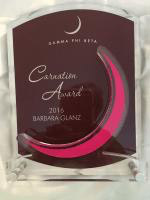 DISTINGUISHED ALUMNAE AWARD
I was deeply honored to be one of four recipients of the Carnation Award as a distinguished alumnae of Gamma Phi Beta Sorority last month in Atlanta: "The award recognizes the accomplishments of distinguished alumnae in their professional and volunteer contributions to the communities, and this award is among the highest levels of recognition Gamma Phi Beta bestows on its members." There were over1000 women in attendance for the biennial conference. What fun to be with many women, young and old, all of whom share this sisterhood!
TRAVEL TO AUSTRALIA
From September 27 to October 18 I will be traveling throughout Australia. My specific itinerary is included in the "Where is Barbara?" section of this newsletter. We are excited to meet up with many speaker friends as well as my niece and her husband, both of whom are marine biologists on the Great Barrier Reef. I will try to keep a journal on Facebook to share our experiences.
New Workshop – Executive Speaker Intensive
Join us for an Intense Weekend of Learning and Practice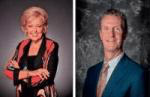 THE EXECUTIVE SPEAKER INTENSIVE
You know your content, you live your message – now get intentional about learning how to deliver!
VALUE PROPOSITION:
To help executives and professional speakers confidently design, develop, and present meaningful content and presentations that will inspire audiences around the globe.
DATE, TIME & PLACE:
The Executive Speaker Intensive will take place October 21-23, 2016, at the beautiful Sarasota Yacht Club, Sarasota, Florida.
Friday 12:00 pm to 4:00 pm
Saturday 9:00 am to 9:00 pm
Sunday 9:00 am to 1:00pm
WHO SHOULD ATTEND?
• Speakers who are serious about excellence
• Executives who are committed to moving groups of people to positive action
• Passionate people who thirst to make a difference in the lives of others
PROGRAM DESCRIPTION:
• Principles of Adult Learning
• Proven Content Development Process
• Design Tools & Techniques (Humor & Storytelling)
• Effective Audience Interaction
• Presentation Best Practices
• Enhanced Stage Confidence
• Professional Videotaping
• Expert Critique & Enhancement
• Two Hours Individual Post-Program Coaching
• Broaden Connections with Fellow Speakers
iNVESTMENT Per Participant: $3,500
Space is limited to 20 professionals,
ABOUT BARBARA GLANZ, CSP, CPAE
A member of the prestigious Speaker Hall of Fame and one of fewer than 750 Certified Speaking Professionals worldwide, Barbara works with organizations to improve morale, retention, and service and with people who want to rediscover the joy in their work and in their lives. She is the first speaker on record to have spoken on all 7 continents and in all 50 states. Known at "the business speaker who speaks to your heart as well as to your head," Barbara is the author of twelve books including "The Simple Truths of Service Inspired by Johnny the Bagger®" " CARE Packages for the Workspace," and "180 Ways to Spread Contagious Enthusiasm™." Voted "best keynote presenter you have heard or used" by Meetings and Conventions Magazine, Barbara uses her Master's degree in Adult Learning to design programs that cause behavior change. She lives and breathes her personal motto: "Spreading Contagious Enthusiasm™" and can be reached at bglanz@barbaraglanz.com and www.barbaraglanz.com.
ABOUT DOUG VAN DYKE, CSP. MBA
Doug Van Dyke is the CEO and Founder of Leadership Simplified. For over 25 years he has led thousands of training programs thathave enabled professionals to communicate more effectively, increase sales, lead with passion, embrace change, and smile as they choose to have more fun at the game of work. Doug has appeared on numerous television and radio business programs, including the nationally syndicated talk show. "First Business." He is the author of "Leadership Simplified – The Field Guide for Savvy Leaders." Doug has also published over 100 articles and is a sought after speaker. He holds a BBA in Finance from Stetson University, an MBA from the University of North Florida, and is a Certified Speaking Professional. Doug's repeat clients include American Express, Lockheed Martin, PepsiCo, Nielsen Media Research, Sysco Foods, TECO, Union Pacific Railroad, National Grid, Charter Communications, Beall's Department Stores, Allstate, CVS, Kaiser Permanente, the University of South Florida, Melting Pot Restaurants, and hundreds of small and medium-sized businesses. Please connect with Doug via doug@leadershipsimplified.com or visit www.leadershipsimplified.com.
© Glanz/Van Dyke, 2016. All Rights Reserved.
Register today for THE EXECUTIVE SPEAKER INTENSIVE.
Where in the World is Barbara?
AUGUST
10 Lead Like Jesus Podcast
16-19 Las Vegas, NV
23 Interview – David Warren, Oasis Radio Network
24 Interview – Audio Book Club
25- 28 Veteran Speakers Retreat, Washington. DC
SEPTEMBER
August 31 – September 1 Oklahoma University Medical Systems, Oklahoma City, OK
2 – 7 Portland, OR
23- 24 Express Employment, Meadowlands, NJ
27-29 Travel to Sydney, Australia
OCTOBER
1 – 3 Sydney, Australia
2- 4 Melbourne, Australia
5 – 7 Adelaide, Australia
7 – 8 Kangaroo Island, Australia
9 Cairns and Port Douglas
10 Great Barrier Reef
11 – 12 Cape Tribulation / Port Douglas
13 – 15 Townsville
16- 18 Sydney
18 Travel home to Sarasota, FL
21 – 23 Executive Speaker Intensive, Sarasota, FL
27 – 29 Atlanta, GA
NOVEMBER
4- 6 CSP/CPAE Conference, High Point, NC
10 – 13 Guideposts National Cabinet Meeting, Scottsdale, AZ
Check out Barbara's current calendar.
Idea of the Month – Be a Mentor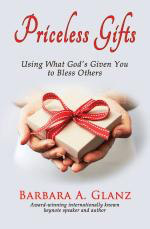 This story is excerpted from Barbara's latest book, "Priceless Gifts – Using What God's Given You to Bless Other."
The Mentor
By Kay Hudson,
Indianhead Park, Illinois
My story begins when I moved to Washington, D.C., to put my life back together. I had recently been divorced, my eating was out of control, I was having other family problems, and I knew I needed a fresh start. Of course, moving to a new city meant dealing with a new job. So during this time, I was trying to understand my new job responsibilities, deal with an eating addiction, and make a new life all at once.
A major component of my new job was writing and editing technical material. My BS degree in mathematics did not prepare me to write. I was literally terrified of sitting with my blank legal pad in front of me (before the days of PCs!), waiting for inspiration. Meanwhile I began to attend 12-step meetings for my eating addiction during my lunch break. When it was my turn to speak, I told of my fear of writing and feeling like I was failing at my job.
At the end of the meeting, a very distinguished, well-dressed, and very kind man approached me. He happened to be an engineer – and technical writer- working for the Commissioner of one of the most technical Agencies in Washington. He told me he had been where I was and would help me! He gave me his office number and told me to call him first thing every morning, and he would coach me through the day. What a gift! I felt saved.
Day after day, I called him for instructions. Sometimes they were as simple as "get to work on time" and "don't leave early." Sometimes he helped me edit my work. But most importantly, he was at the other end of the telephone every day. This went on for two years.
Today, I live in a different city. I am recognized as being a good writer and editor. My co-workers often ask me to edit their work and help them write a variety of documents. Additionally, I seldom act on my eating addiction and have lost quite a bit of weight.
Ed was my mentor and my angel during the most difficult time of my life. I will always credit him with saving my career.
THOUGHT TO PONDER: Have you ever been a mentor to someone? What a life-changing gift that gift of encouragement can be! My idea of Heaven is that we will see all the people we have touched in some way that we knew nothing about. Pick someone in your life right now and decide to be a mentor to them. Have you had mentors in your life who have shared their skills and talents with you? Thank them in a concrete way this very week.
For more creative ideas, order Barbara's book.
"The Clerk with the Smirk" – Dale Dauten
I am so grateful that Dale Dauten allowed me to use this fun poem in my book, "CARE Packages for your Customers – An Idea a Week to Enhance Customer Service."
THE CLERK WITH THE SMIRK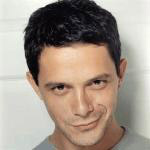 The shop it was busy.
The clerk he was not.
The more shoppers asked him,
The dumber he got.
"They don't pay my enough,
To do all this work."
"They don't pay me enough,"
Said the Clerk With the Smirk.
"Slow, slower, slowest:
That's my strategy.
You want it done fast,
Don't try asking me."
"I hate working here….
All irk and no perk.
I long to get axed,"
Said the Clerk With the Smirk.
"I'll be unemployed.
I'll go on the dole.
Not taxes to pay,
No rigamarole."
And the Clerk With the Smirk
Soon got himself fired.
The boss sent him packing,
With language inspired.
Thought the Clerk With the Smirk,
"That's fine, fine, fine.
I'll collect unemployment;
I'll go get in line."
But the lines there were long,
And the service so poor,
That waiting and waiting
Became quite a chore.
At last at the front,
The smirker did whine,
"The help here is lousy.
You ought to resign."
The man sized him up,
And said with a sneer,
"I'm closing this line;
You can go to the rear."
"Hey, wait, No you don't!"
Cried the Clerk With the Smirk.
"I'll see that you're fired
For the work that you shirk."
To the Clerk With the Smirk
Said the Clerk With the Sneer,
"Thanks to people like you,
I'll always be here."
©Dale Dauten
www.Dauten.com
For more customer service ideas.