In This Issue: April / May 2016
Quotations of the Month
Idea of the Month- Brainstorm Ways You Can Enhance your Customer's Experience"
NEW WEBSITE
Where in the World Is Barbara?
News at Barbara Glanz Communications, Inc.
New Offering – Executive Speaker Intensive
Quotations of the Month
"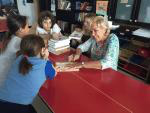 Though no one can go back and make a brand new start….anyone can start from now and make a brand new ending."
Carl Bard
"A recent study has found that women who carry a little extra weight live longer than the men who mention it!"
"With age comes the inner, the higher life. Who would be forever young, to dwell always in externals?"
Elizabeth Cady Stanton
"It's our samenesses that bring us together, but it's our differences that keep us together."
Leo Buscaglia
"If you meet one too tired to smile, leave one of yours; nobody needs a smile as much as those who have none to give."
Unknown
"Live as if you were to die tomorrow. Learn as if you were to live forever."
Mahatma Gandhi
"Life is partly what we make it and partly what is made by the friends we choose."
Tennessee Williams
"I am thankful for many things…..but mostly for good wine and my exquisite taste in friends."
Unknown
"Don't judge each day by the harvest you reap, but by the seeds you plant."
Robert Louis Stevenson
"All endings are also beginnings: we just don't know it at the time."
Mitch Albom
New Website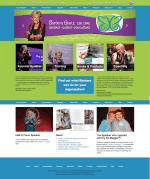 After a lot of work, we have a new website design that is much clearer and easier to navigate. Please check it out and let us know if you like it.
News at Barbara Glanz Communications, Inc.
TRAVELING TO DALMATION ISLES, CROATIA AND SLOVENIA MAY 14 – 28
My travel buddy, Nancy Cobb from Chicago, and I are heading to Croatia for a fun trip May 14. I have heard so much about how beautiful this part of the world is, and it is one of the few places I have not experienced, so I am thrilled to be able to go.
SPEAKING AT SOCIETY FOR HUMAN RESOURCE NATIONAL CONVENTION FOR THE 19TH YEAR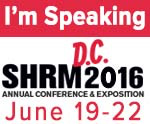 What a special blessing it has been to be able to share with my favorite HR audience for the 19th year in a row! I will be presenting on the Smart Stage June 21st on "Exhausted, Confused and Ticked Off: A Model for Understanding the HUMAN Side of Change," and a MEGA Session on June 22nd on "The Simple Truths of Appreciation and Recognition – Low Cost or No-cost Ideas to Keep Employees Engaged." If you are going to the convention, please let me know. I would love to have you attend my sessions!
CONTRIBUTOR TO NEW PRODUCT – "THE 17 PRINCIPLES OF BIBLICAL SUCCESS"
Nearly a year ago, I was asked to be a part of an amazing project with 50 other business leaders to create an audio series on 17 Biblical principles that impact our success in both business and life: Trust, Humility, Confession, Integrity, Courage, Fellowship, Kindness, Goodness, Thankfulness, Joy, Self- Control, Wisdom, Faithfulness, Prayer & Mediation, Perseverance, Giving, and Love. You can download the hour long discussion of "Kindness" that I participated in for $5 or the entire series for only $50 .
Buy Barbara's audio presentation on CD or via download at: The 17 Biblical Principles of Success
BOOK DONATION TO GIRLS INC.
In April I spent an afternoon with 50 girls from the non-profit organization, GIRLS Inc, that teaches grade school girls to be Strong, Smart and Bold. I spoke to them about "The Simple Truths of Appreciation" and then donated copies of my book, "CARE Packages for the Home – Dozens of Little Things You Can Do to Regenerate Spirit Where You Live" for each of them to give to a special woman in their lives for Mother's Day. They were precious as they each wrote a thank you note to that person and then had me sign my books for them.
RECOMMENDING A VACATION IN BALI
My cousin has a beautiful resort on the beach in Bali that I highly recommend for a fantastic vacation. I spent a week there last year and loved it. You can learn more at their website; www.seasidesuitesbali.com or email info@seasidesuitesbali.com
Idea of the Month- Brainstorm Ways You Can Enhance your Customer's Experience"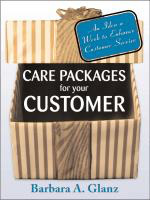 This idea is excerpted from Barbara's book, "CARE Packages for your Customer – An Idea a Week for Customer Service."
THE IDEA:
A Moment of Truth is a memory for the customer, so one of the best ways we can create customer loyalty is to make that experience a positive memorable one, so that the customer leaves thinking, "Wow! That was really special!" Enhancers are the little extra things you can do in a typical moment to make it positively memorable. Enhancers can create memories. Positive memories over time create loyalty.
THE IDEA IN ACTION:
Here are some enhancers that others have added to create extraordinary experiences for their customers:
A cleaning establishment keeps its customer records on computer. When the computer shows that the customer has spent a total of $500 with that cleaner, the order they are picking up is free. This unexpected surprise has dazzled their customers.
At the Ritz-Carlton hotel employees escort guests rather then simply pointing them someplace in the hotel.
A suburban Illinois bank serves coffee and donut holes at all times in its lobby. They also have a play area for customer's children and provide childcare while the customer is doing business.
An auto parts store loans its customer videotapes they have created that explain how to do various car repairs.
A pediatric dentist provides telephones in his reception area with the number of the tooth fairy posted beside them. The children who are his customers may call the tooth fairy (a bedridden person in a local rest home) whenever they visit his office.
A speaker ends her presentations by giving each audience member a "Pass It On" card that says,"The world is more special because you're in it!"
A bank teller keeps a pad of Post-It notes in her drawer that say, "I'm glad I saw you today." While she is transacting the customer's business, she signs one of the notes and slips it (unknown to the customer) into the customer's bankbook or other paper from the transaction.
At a restaurant when the waiter or waitress brings the check, he or she also brings two small complimentary glasses of dessert sherry as a thank you for dining with them.
The Savings Bank of Rockville, CT, gave customers a foldover business card with the bank logo on the front. On the inside it says, "Who says The Savings Bank of Rockville Doesn't Give Away Free Samples?" A dime is pasted to the card below.
A retail store clerk enhances each customer's experience by suggesting accessories for what they have purchased. She will often even take time to go to another floor to bring back matching items to share with the customer.
Herwaldt Oldsmobile hires a retired gentleman to serve coffee to people waiting in line in their cars for automotive service early in the morning.
A salesperson in a large retail store took time to write a thank you note for my purchase at her store. She even remembered about a trip I mentioned I'd be taking and commented on that in her note.
A jewelry store keeps a record of the dates of anniversaries and wives' or girlfriend's birthdays. Then the month beginning 30 days before the date, they send a reminder card to the husband or boyfriend at his place of work.
Nordstrom in Oak Brook, Illinois, lists its closing time as 9:00 p.m. However, they often stay later to accommodate a customer.
A production worker keeps a supply of stickers that say, "This product was created with care by ." He writes in his name and attaches it to the product.
An amusement park places video monitors playing cartoons and other specials for the customers to watch while they are waiting in line.
A customer service rep always has a bowl of seasonal candy on her desk for her customers to enjoy.
A sales representative I know keeps a bulletin board in his office. On it he displays pictures of his customer's children and families.
Gateway Cleaners has a customer bulletin board where they display stories about their customers as well as pictures of new homes, new babies, and trips their customers have taken.
American Airlines has authorized their flight attendants to issue cleaning vouchers right on the plane whenever they accidentally spill on the customer.
When a friend of mine was training in another city, a waiter in the hotel where she was staying overheard her say it was her birthday that week. On the evening of her special day, he brought a piece of cake with a sparkler on the top to her room.
TIPS FOR IMPLEMENTATION:
Let these examples be idea generators. Begin to think about enhancers that you, as a customer, appreciate and how they help build your loyalty. Then brainstorm enhancers you can use in your own organization. Try to implement one a quarter.
Where in the World Is Barbara?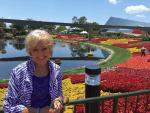 APRIL
Project Work – Executive Speaker Intensive and Circus Book
MAY
3 Ohio Healthcare Association, Columbus, OH
14 Fly to Dubrovnik, Croatia
15 – 16 Dubrovnik
17 Montenegro
18 Korcula, Croatia
19 – 20 Hvar, Croatia
21 Split, Croatia
22 Opatia, Croatia
23 Istrian Peninsula
25 Liubliana, Slovenia
26 – 27 Venice, Italy
JUNE
12 – 14 CAPS Toronto Chapter, Toronto, Canada
17-18 Washington, DC
18 – 22 Society for Human Resource Management National Convention
21 Smart Stage Presentation 10:40
22 MEGA Session 11:30
24 – 26 Gamma Phi Beta International Convention
25 Awards Ceremony
JULY
23- 27 National Speakers Association Convention, Phoenix, AZ
Check out Barbara's up to date calendar
New Offering – Executive Speaker Intensive
EXECUTIVE SPEAKER INTENSIVE – SEPTEMBER 16 – 18, 2016, in Sarasota, Florida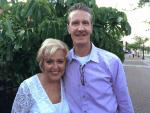 "You know your content, you live your message – now get intentional about learning how to deliver it!"
Doug Van Dyke, CSP, and I have collaborated to begin a weekend workshop to help executives and professional speakers confidently design, develop, and present meaningful content and speeches that will thrill audiences around the globe.
Content will include:
Principles of Adult Learning
Proven Content Development Process
Deign Tools & Techniques (Humor & Storytelling)
Effective Audience Interaction
Presentation Best Practices
Enhanced Stage Confidence
Professional Videotaping
Expert Critique & Enhancement
Two Hour Individual Post-Program Coaching
Broader Connections with Fellow Speakers
Space is limited to 20 professionals: Speakers who are serious about excellence, Executives who are committed to moving groups of people to positive action, and Passionate people who thirst to make a difference in the lives of others.
We would love to have you join us! More details are available here.