I want to share with all of you a wonderful email newsletter article I received from Derek Mills in the UK. These are his ideas of many simple ways to "Pay it Forward" which is a wonderful message for this holiday season. Some of these are so easy and take no time at all but could make all the difference to someone's life.
Top 50 Easy "Pay it Forward opportunities, today.
1. Pay it Backward: buy coffee for the person behind you in line.
2. Compliment the first three people you talk to today.
3. Send a positive text message to five different people right now.
4. Post inspirational sticky notes around your neighbourhood, office, school, etc.
5. Tell someone they dropped a pound/dollar (even though they didn't). Then give it to them.
6. Donate old towels or blankets to an animal shelter.
7. Say hi to the person next to you in the elevator.
8. Surprise a neighbour with freshly baked cookies or treats!
9. Let someone go in front of you in line at the supermarket who only has a few items.
10. Leave a gas gift card at a gas pump.
Read More…
What is YOUR "White-Hot Why?"
What is your "White-Hot Why?"

Two weeks ago I went to the annual Global Leadership Summit at Willow Creek Church in Illinois. Throughout the two days of presentations from top level leadership gurus, the most prevalent message was the critical importance of finding purpose and meaning in one's work.


Bill Hybels, the lead pastor of this mega church, discussed the intangibles of leadership as the following:
• Grit
• Self-Awareness
• Resourcefulness
• Self-Sacrificing Love
• Sense of Meaning

He used the term, finding your "White-Hot Why." Instead of thinking about WHAT you do and HOW you do it, start with WHY you do it. He even suggested leaders should have the title of "Chief Meaning Officers!" He referenced Bob Buford who writes about moving from Success to Significance, finding a sense of purpose or mission in your work beyond making money.

Jim Collins described an Engaged Culture as having three elements: First, a sense of Service to a cause or purpose; second, a list of BHAGs (Big, Hairy, Audacious Goals), and third, Communal Success (all succeed by helping others succeed).

Horst Schulze says, "Don't come to work just to work. Come to work to be proud of a purpose."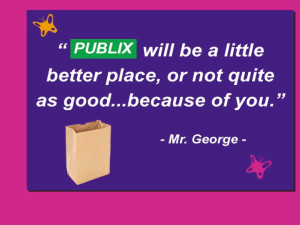 Dan Pink tells us that purpose is one of the three big motivators for knowledge workers, along with autonomy and mastery. He writes:

"Autonomous people working toward mastery perform at very high levels. But those who do so in the service of some greater objective can achieve even more. The most deeply motivated people–not to mention those who are most productive and satisfied–hitch their desires to a cause larger than themselves." ("Drive," pg. 131)

Do you feel a PURPOSE in your work? Does your organization adhere to a cause larger than you or them? If not, what can you find in the work you do every day that inspires you and makes you feel as if you are making a difference? What is YOUR "white-hot why?"

To learn more about Barbara's work, go to www.barbaraglanz.com.